Thursday, April 22, 2010
Hi All,
We have the ever fun task of moving. I can't type UGH! large enough. But this move is for the better. Out in the country, larger house, lots of land for "the puppies" (Hunter our 100 lb. yellow lab and Wendy our 10 lb. Shihtzu) to run on. No more city water and sewer - yay!!! And I'll be getting down and dirty making a vegetable garden. We look forward to having our daughter and grandson, Morgan over to go swimming in the kiddy pool and Grandpa (Pa as he calls Ron) can take him for a ride on our 4-wheeler. We just know when Tom comes home on leave he'll love the place.
Oops, I'm rambling....so sorry...just excited:) I'm not sure how long I'll be offline, but will be back as soon as I can.
I've come up with another kit and I hope you'll like this one....Southern Breeze. Have been working on this on and off since January - how I wished so badly winter would go away! lol I know I still have a lot to learn yet, but as I said with my other kit...it sure is fun and addictive to learn!
Here is the preview.
Not all elements or papers are shown.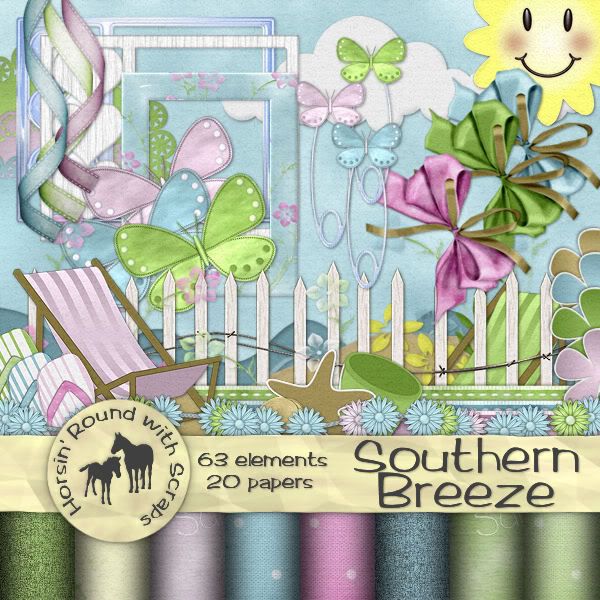 A thank you isn't required but is appreciated.
I hope you enjoy and will see you again soon.
Hugs
Bev