Saturday, June 27, 2009
My son called today from Afghanistan. Says he won't be able to call home for quite a while and not to worry. He's been on my mind all day (as he is every day, but today is constant) so thought I'd whip up a red, white, and blue tag. Please give all the military a thought and prayer♥.
Clicking on the image will take you to the tutorial.
Hope you enjoy!
Hugs,
Bev
Friday, June 26, 2009
While HP had my pc tower for the last week repairing it, I apparently missed out on receiving some awesome awards from a couple of really terrific ladies!
The first one is from Bright of
Bright's Kreationz
.
Thanks so much, Bright!
My Evil Pal sure knows how to put a smile on my face.
Thanks so much, Mary!!
Mwahahaha!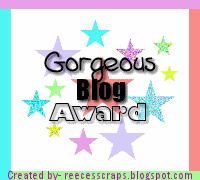 I would like to pass all these awards on to:
Monica's Sweet Addiction
Angel's Designz
Manda's Dazzlnig Dezigns
Jen's Simple Tuts
Marta's Mayhem