While HP had my pc tower for the last week repairing it, I apparently missed out on receiving some awesome awards from a couple of really terrific ladies!
The first one is from Bright of
Bright's Kreationz
.
Thanks so much, Bright!
My Evil Pal sure knows how to put a smile on my face.
Thanks so much, Mary!!
Mwahahaha!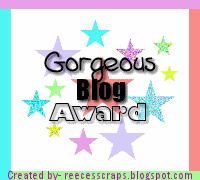 I would like to pass all these awards on to:
Monica's Sweet Addiction
Angel's Designz
Manda's Dazzlnig Dezigns
Jen's Simple Tuts
Marta's Mayhem