This challenge was passed on to me by
Lolita
.
She makes some of the most amazing tags!
Be sure to check out her blog.

Go to your picture folder on your computer. Find the 6th folder.
Go to the 6th picture of the 6th folder.
Post the picture on your blog and describe it.
Pass the challenge on to 6 friends.
Link to them on your blog and let them know they've been challenged.
Here is my Challenge Picture below: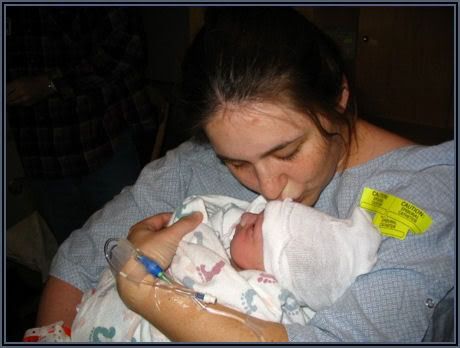 This is my daughter shortly after giving birth to her son, Morgan.
I never knew a grandma could fall in love at first sight...but I did
just as I fell in love with her♥
And I now pass this challenge on to: